Fraser Valley Flood Support Fund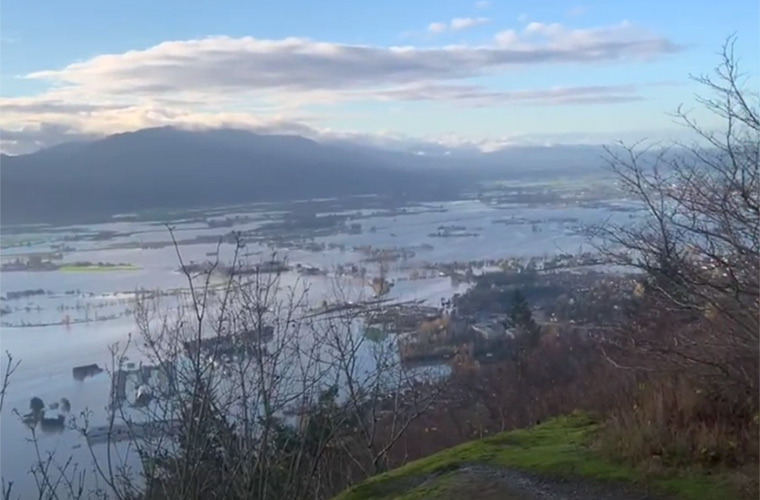 THIS FUND IS NOW CLOSED.
Thank you for your generosity!
GiveClear Foundation is located right here in Abbotsford and so our heart is grieving for the many friends and families that have been so negatively impacted by recent events.
As you may have heard, the Fraser Valley here in British Columbia was hit by several massive storm throughout the second half of November, dumping huge amounts of rain across the region. This has resulted in widespread flooding and mudslides causing many to have to evacuate and leave behind their homes and farms. You can help today by donating to those in need.
FUND UPDATES:
Dec 17, 2021 - We have completed the support of the migrant workers and they were able to return to their home countries with their personal items replaced.
Furthermore, the Grant Committee met this week to answer a few important questions to help guide the direction of the funds.
What is the time frame for giving [short, medium, long term ), or some combination of this?
What is the landscape? Who was already working in these areas and who is working there now? What do these organizations financial balance sheets look like? Do they have urgent needs for the funds, or are they already well funded.
What is the quality of help being provided?
Dec 3, 2021 - Here are some areas we are partnering with Arnold Community Church, an organization in the centre of a heavily impacted community. Support will go to their Community Rebuild Fund, which helps those who have specific replacement needs, such as appliances, hot water tanks, and furnaces. The church has already been outstanding in their response by providing a dump station for demo material, a collection and distribution centre, and feeding volunteers.
We are also partnering with BC Agriculture Council to support the purchase of personal items lost by displaced migrant workers.

Nov 25, 2021 - Many are asking - where will the money go? There is a lot that is unknown right now. What is covered by insurance? How will the government step in to compensate? There will be needs that emerge that are not immediately apparent. Therefore, at GiveClear, we will continue to perform due diligence, collaborating with local charities (such as Search and Rescue, Foodbanks), the City of Abbotsford and Chilliwack, local community foundations, and Chamber of Commerce. The complexity of this catastrophic event requires both immediate action and further strategic planning. What we can tell you is that all funds will go directly to those impacted by the flooding and that we will continue to update our fund with information and offer full transparency as to where the funds go.
GiveClear Foundation Canada offers you an all-in-one giving platform to make your giving simple. Make a real difference and give with confidence to all your favourite charities. Sign up for a free account today.